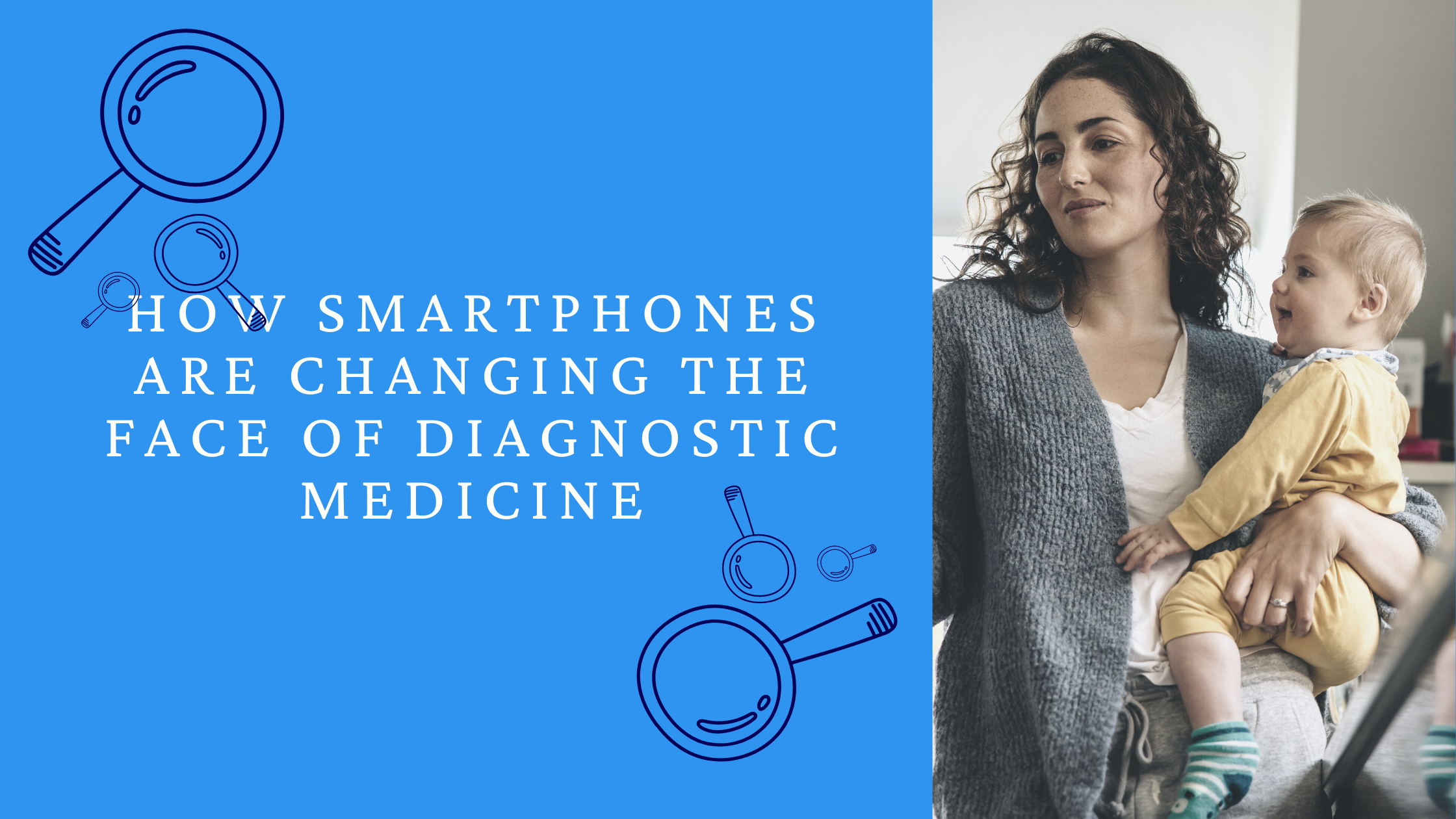 The newest age of technology has brought advancements such as the television, computer, the internet, and more. However, none come as close to the rise of the digital phone. With just a tap on a screen, a phone user can be transferred somewhere new and instantly fill in whatever they need. 
The digital age brings in new types of services from all different fields of life, the most notable being from the healthcare field. Smartphones are beginning to provide a bounty of healthcare services, allowing telehealthcare to be a new solution for cutting healthcare costs, improving quality of care, and connecting with a broader demographic. Smartphones are changing diagnostic medicine for the better. 
Telehealth Reducing Healthcare Costs
The risk of extensive charges – with or without added insurance – drives the average consumer away from clinical intervention. Added costs like hospital stays, health reports, medicines, administrative tasks, and more can substantially add to your medical bills. Through the addition of online healthcare resources, consumers have the opportunity to cut down the cost of medical care significantly. Benefits of online healthcare resources include:
Reduced cost of medical records

– many costs come from administrative tasks like looking at an old medical report and writing a new one. With online diagnostics, reports can continually update, decreasing reporting frequency.

Fewer hospital admissions

– because online resources assist in diagnosis, many no longer

have to

resort to emergency or fast-paced care. This will limit the cost of admittance significantly. 

Reduced transcription fees

– medical transcription is translating a physician's voice reports to text, with the average cost being $0.13 per line. Online healthcare can eliminate this step or use text-to-speech technologies to transcribe physicians' reports quickly. 
Redefining Quality of Care
The growth of online healthcare not only reduces bills but can even improve the type of care received. Not only will telehealth improve patient-doctor relationships and communication, but it will also assist in enhancing collaboration and workflow on the administrative/physician side. In terms of medical reporting, hospitals and clinics have seen benefits in many different parts of the medical process. This increased efficiency includes reduced reporting time, more accurate diagnostics, an easier collaboration between specialists and lab technicians, and more. 
In terms of physician and patient relationships, mobile technology has allowed the benefit of more personalized treatments. With added technologies like Zoom or conference calls, remote consultations are now available, creating a more time-efficient and deliberate interaction. Time can also be a lesser concern without waiting in line at an ER or clinic. By eliminating this worry, patients can gain access to fast-paced or emergency health services faster than ever before. Patients also can access their records more quickly, possessing a better understanding of their health/diagnostics.
Growth in this industry is projected to cover both health and fitness. Both types can work together to promote heightened well-being through activity status, nutrition, or even biometric data. Patients assessing their needs on a daily basis can create a faster and more productive health environment. Doing so can allow doctors to diagnose more accurately and effectively. 
Mobile Technology and Kids' Nutrition
When you were a kid, do you remember begging your mom or dad not to take you to the doctor? Did a healthcare environment make you uncomfortable or uneasy as a kid? Not only does online medical care decrease the gap between adults and physicians, but it also does the same for adolescents. Considering children within digital health can benefit the child and parent and introduce an entirely new demographic.
Before, getting your child to participate actively with doctors was a hassle. With the addition of digital healthcare, children can feel more open and comfortable discussing their health and wellness. Apps are currently being created to add to your child's comfort. Some kid's health apps are made to interact with kids directly, like how Daniel Tiger's Grr-ific Feelings focuses on your child's mental health and creates a game-like experience to learn about health and emotions. The same goes for NFL Play 60, an app designed by the American Heart Association and NFL to improve a child's physical health through different interactive challenges. Other apps, like Kids Vision Check or Children's Health Mobile App, interact with parents and provide easy navigation for everything required for your children's health. 
The added benefit of children's engagement can also include tracking through child development. As your child grows, noting checkpoints can be faster and simpler with technology, at the same time providing you- as the parent- a platform to ask questions about your child's health. Getting this type of feedback will not only get you answers faster but can reduce the time and money spent at the doctor. 
Keeping track of your or your kid's health shouldn't be a struggle. With advancements in modern technology, parents can find solutions through the help of their smartphones. Medical apps can help restore healthcare costs, improve care, and connect with a younger demographic.