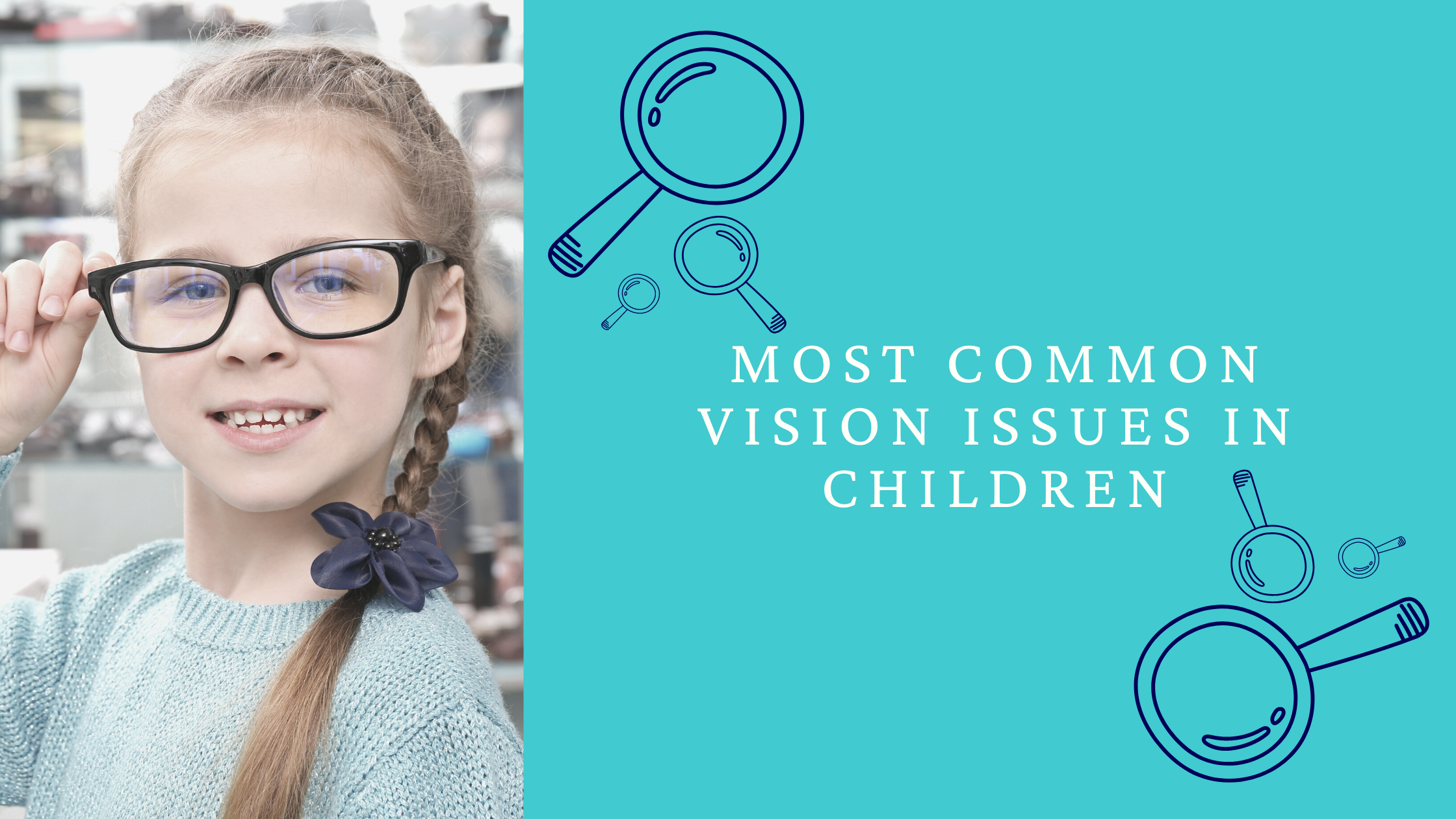 Many people associate ocular problems with getting older. While it isn't unusual to see children of elementary school age wearing corrective lenses, finding preschool children with glasses is a little more complicated. However, lenses can't correct all vision issues. And it's never too early to be aware of possible eye issues in young children.
Nearly 20% of children (aged 18 or under) have a diagnosed eye condition. Many more are still waiting for a diagnosis. Unfortunately, for many, the longer you wait for a diagnosis, the more of a risk there is for more complications to arise. Look at these common pediatric eye conditions to see if you could be missing something going on with your child's vision.
What it is:
Pediatric Amblyopia is a condition more commonly referred to as "lazy eye." Children can often cope with this ocular issue by compensating for the lack of sight in the weaker eye with better vision in the stronger eye. However, without proper diagnosis and treatment, including patches, corrective lenses, drops, or possibly even surgery, there is a possibility of completely losing sight in the weaker eye.
What to look for:
Closing or rubbing one eye often
Difficulty with reading or paying attention
Head tilting
Squinting
What it is:
Caused by a malformed eye lens or cornea, astigmatism is a condition that results in blurred vision for near and far distances that will not improve or digress with age. Astigmatism almost always occurs in both eyes and can cause both eyes to develop Amblyopia. However, corrective lenses can treat the problem effectively over the long term.
What to look for:
Headaches
Blurry vision
Fatigue
Eye strain
What it is:
Although many people tend to think of cataracts as a condition that comes with age, it is an issue that can present itself as early as birth in either one or both eyes. Correction, usually by surgery, is necessary to prevent further vision damage.
What to look for:
Cloudiness on the eye lens
Grey or white-colored pupil
Eyes pointing in different directions
What it is:
Color blindness is a condition that a person is born with but is usually not tested for until about age four. Most forms of color blindness give the patient difficulty differentiating between shades of red, green, or blue. Although a permanent condition, science has developed several ways for those with color blindness to cope with it. While not life-threatening, color blindness has been linked to learning disabilities in some people.
What to look for:
With nothing visual to detect, you may need to wait for your child to identify colors, shades, or brightness incorrectly. However, a color vision test should be administered at an early age if there is a family history of the condition.
What it is:
Most of us know this common infection as "pink eye." Fortunately, it is one of the most temporary and treatable eye conditions found in children and can be easily diagnosed by a pediatrician or even an urgent care physician. However, though conjunctivitis is easily corrected with antibiotics, failure to administer treatment could lead to more significant ocular complications.
What to look for:
Itchiness
Bloodshot eyes
Watery eyes
What it is:
Eyes that do not work together to effectively focus on one object within a reasonable distance could be dealing with convergence insufficiency or CI. Vision therapy is the most common treatment to help those with the condition. Untreated, CI can lead to other ocular issues, such as strabismus or amblyopia.
What to look for:
Concentration difficulty
Blurry or double vision
Fatigue
Headaches
Motion sickness
What it is:
A little less common in children than its sister, myopia, hyperopia is known to most as farsightedness. Most cases of pediatric hyperopia are hereditary, though it can also come about as a result of illness or accident. If untreated it can cause Amblyopia with permanent vision loss. As with myopia, hyperopia is most frequently treated with corrective lenses.
What to look for:
Headaches
Eye strain
Squinting
Difficulty reading
What it is:
Known to most as nearsightedness, myopia is a progressive eye condition that affects up to 40% of the world's population under the age of seventeen. Because the lengthening of the eye causes myopia as it grows, the condition (which is often hereditary) does tend to plateau in young adulthood when most eye growth has finished. Myopia can begin as early as age four and is usually treated with corrective lenses.
What to look for:
Complaints of blurry vision
Squinting
Bringing reading material closer to the face
What it is:
Strabismus is a condition where the eyes to line up together.  They may cross or turn out or one may go up when the other goes down. Because they are sending two different pictures to the brain, the brain will sometimes turn one eye "off" resulting in Amblyopia. Some strabismus can be treated with glasses. Sometimes surgery is necessary. Regardless, the earlier it is detected and treated, the less chance there is of permanent vision loss.
What to look for:
Crossed eyes
Difficulty with depth perception
Double vision
Uncoordinated eye movements
Although your pediatrician may do routine vision screens at your child's well visits, having your child's vision checked by a certified optometrist or ophthalmologist is not a bad idea. Especially if your child has experienced any of the symptoms described above, you want to ensure you've done everything you can to preserve their eye health to the best of your ability. Downloading Kids Vision Check is a step in the right direction!