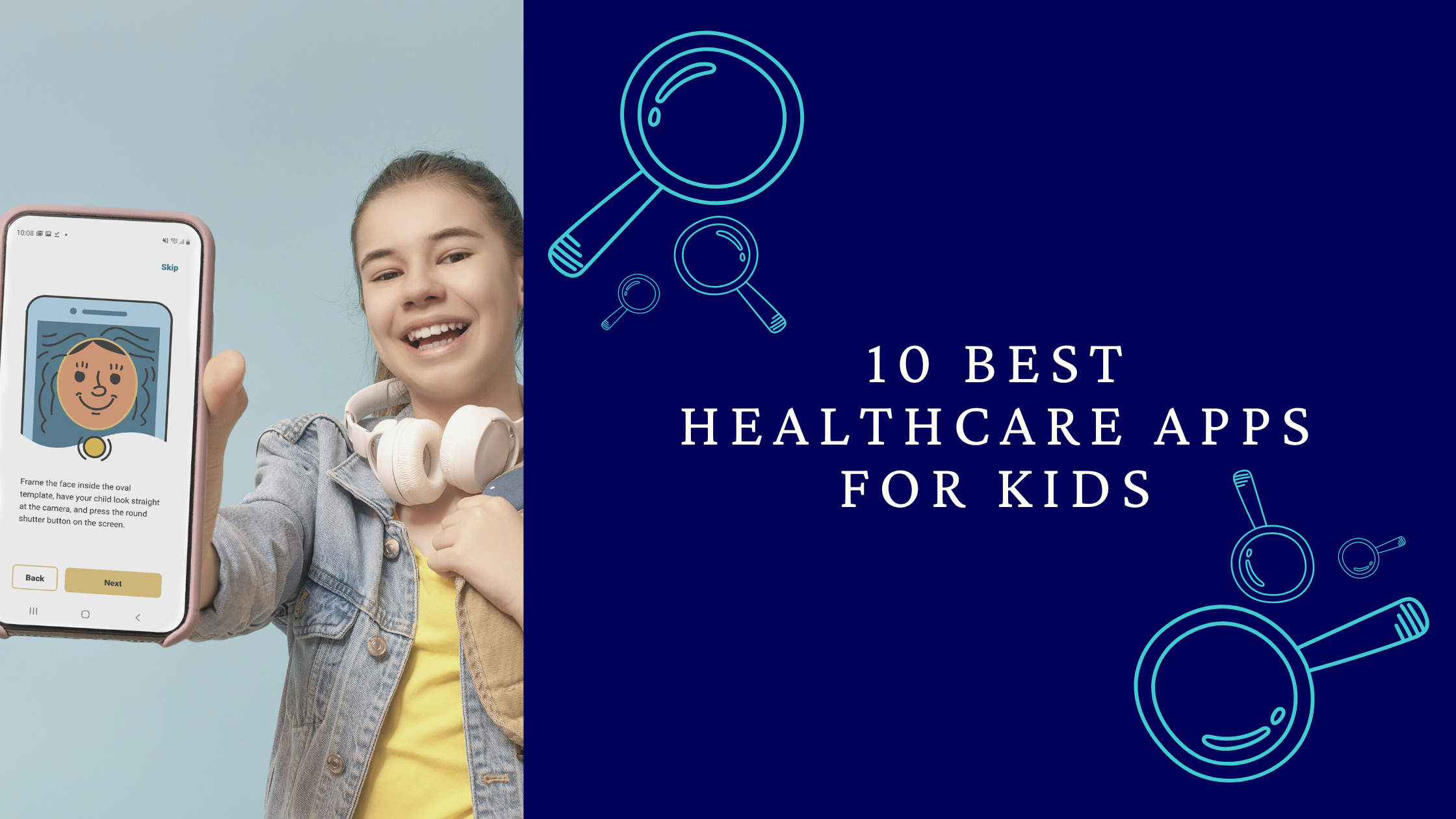 The smartphone is a truly amazing device. Parents may decry their ills, fearful they are making children lazy. They may also worry about their peace of mind, knowing they are likely spending more time on social networks or games than would be considered productive for the day.
For as many reasons as there are to not be on your phone, there are just as many benefits. For example, Instead of making kids lazy, using the right apps could actually promote a healthy lifestyle for both kids and adults. Focusing here on how to get kids healthy, let's look at some ways to do that.
Apps for Kids' Vision
Unfortunately, it's not very common for pediatricians to recommend to their patients to get regular check-ups (or even an initial consultation) with an ophthalmologist. Without that recommendation, many parents are more hesitant to schedule such an appointment independently. However, a vision app might help encourage parents to bring their kids in for a visit. 
By taking a picture on your smartphone, it's possible to determine whether your child has a probable vision deficit. By measuring the light reflected from the flash, the app will plug in information from the picture to an algorithm and produce a recommendation. If your child needs to follow up with an ophthalmologist, the app will even provide a list of local pediatric eye care professionals to contact.
Apps for Exercising with Kids
Although it's true there are plenty of apps that keep your child on the couch, glued to a screen, there are also quite a few that encourage them to keep moving. Try these apps with your kids and watch their exercise habits take off.
Kids will enjoy the music and colors that accompany the moves in this app that get kids exercising. Work out in groups, with any of the twenty-five animated exercises, or exercise alone and track your fitness progress.
While great for appreciating nutrition, this app also helps with ideas to keep moving. Fun facts will motivate kids to keep moving and burn calories.
Most kids aren't ready to go out and start running a marathon, and the idea of even walking a mile can be intimidating. But yoga is accommodating to people of all ages and health levels. Add Wuf Shanti, and you have the recipe for some fun exercise.
Apps for Kids' Nutrition
Kids are notoriously picky eaters, leading to a minimal (and sometimes unhealthy) diet. Maybe one of these apps will help remedy the situation.
When kids have control over their meals, they are more likely to make good decisions. Make it into a game like this app has done, and your kids are practically guaranteed to make good food choices IRL.
Now kids can learn about the food they eat. This app gives lots of fun facts about your kids' favorite health foods. It's colorful and animated to keep the attention of even the youngest kids.
The more that kids see and interact with something, the more likely that they'll continue to do so in the future. Healthy Heros understands this and created an app that helps kids interact with fruits and vegetables- all while making it feel like they're playing a game. Not only will kids get to learn about nutrition, but they'll also have fun too!
Apps for Mental Health
Mental health crises are increasing exponentially, especially among young teenagers. Anything you can do to keep your child's mind healthy is a step towards reversing that trend. The younger a child learns coping skills, the more likely they'll turn those skills into a habit that grows with them. Try one of these apps to give your child those tools: 
It's never too young to teach a child how to identify how they are feeling. Using an app like this can be the first step to good mental health in the very young.
Middle school age is one of the most challenging times to be a kid. Keeping a positive mental attitude is difficult when so many changes happen in and around these kids. This app bundle follows fictional stories of kids in middle school that need to make good choices. It's very appealing to kids dealing with similar problems in their own lives!
One of the hardest things to do when dealing with serious mental health issues such as depression is getting yourself up to go out and do something about it. This goes for teens as well as adults. However, taking the get-up-and-go out of getting up and going to therapy could make it a little easier. TalkSpace is an app that matches you with a therapist you can meet with virtually.
The internet is full of great resources that will help keep your kids at their peak health. While we have barely scratched the surface of the many kids' health apps available, you now have a great place to start.